Patrick Brus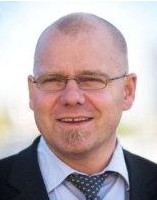 Patrick has over 20 years' experience in Human Resources Management enabling an in depth understanding of operational and strategic organisational development initiatives. After graduating from Stockholm University, he worked in a wide range of industries both in New Zealand and overseas. His expertise is in the change management area with a particular focus on performance improvement.
He is currently working as the General Manager HR for the global natural health company Comvita at its head office based in NZ and consultant with Brus Consulting ltd. Prior his current post he spent 7 years working in senior management roles in the tertiary education sector which in included major change management projects in both Asia and the Middle East. He has also held a number of Senior HR Management roles in New Zealand private sector companies including Air NZ, Fonterra and Fletcher Building.
He is a great believer in that the HR function in any business should be the key business enabler for long-term growth and sustainability. He is well-known for delivering simple practical HR solutions to the Companies for which he worked.
Patrick has two human resource related degrees from Stockholm University. He migrated to New Zealand 17 years ago and lives in Tauranga, Bay of Plenty with his wife and children.